Davis High School


Class Of 1991
In Memory
Matthew Taylor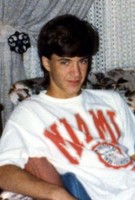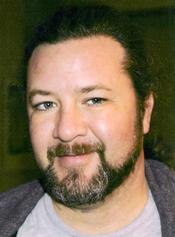 OGDEN – Our beloved son, father, brother and friend peacefully slipped from this life in his sleep, at his home in Ogden on December 27, 2012.
He was born on March 20, 1973. His parents are R. Robert Taylor and Jayne Edgren Taylor. He was long awaited and an answer to their prayers.
He spent his early years growing up in New York City and Virginia and was baptized in the LDS Church in the ocean at Virginia Beach. He spent the rest of his childhood in Utah and attended schools in Salt Lake City and Kaysville and graduated from Davis High School in 1991. He was an eagle scout.
Mat went on to complete a degree in psychology from the University of Utah. He worked in the mental health division at the University of Utah and then became a certified LPN. His kind and gentle spirit allowed him to listen and counsel those in need and those who had troubled hearts. He also worked in group homes for those who were mentally challenged. He was a friend to those who needed it most. His last years were spent working for Davis Hospital in the Emergency Department. His efficiency and cool head helped the care of patients during life threatening situations. He also worked part time at Ogden Regional and at Tanner Clinic as an EMG assistant. Mat was a hard worker and spent many days without a break and many night shifts.
Mat loved sports, especially basketball. He loved to play one on one and horse. He was a big fan of the Utah Jazz. He loved the out of doors and especially hiking and camping. He was a free spirit and loved his Harley and the Grateful Dead.
The greatest blessing in Mat's life was the birth of his son Avery. He adored Avery and loved to hang out with him and do things together. The last week of his life was spent with Avery and rest of his family on a trip to Monterey California. It is a time his family will cherish forever.
Mat is survived by his parents and son Avery as well as his little brother Morgan and his little sisters Erin Guenter (Jonathan), Carson and Dusty as well as two nieces, Kate and Sofia and a nephew Trey. Also survived by several aunts, uncles and cousins.
A funeral service will be held Thursday January 3, 2012 at 11 a.m. at Lindquist's Layton Mortuary, 1867 N. Fairfield Rd., Layton.
For friends who want to celebrate his life, there will be a gathering with family and friends Wednesday, January 2, 2013 from 6-8 p.m. and Thursday 9:30 to 10:30 a.m. at the mortuary.
In Lieu of flowers, friends may make a contribution to Avery Taylor Brennan education fund at America First Credit Union.
Interment, Lindquist's Memorial Park at Layton.